A story of
High Resolve, Patriotism, Loyalty

and the

Jacobite Cause

Discover the romance, loyalty and valour of one of the last of the Jacobites: Cluny of the '45 who was hunted for 9 years after Culloden. He hid in caves and he held the horse for the officer who was searching for him!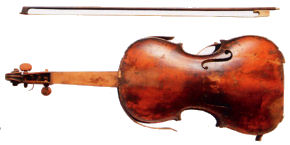 Witness the story behind Macpherson's Lament and the broken fiddle: dramatic tales of a 'Robin Hood-like' character celebrated in song whose life was ended by changing the time on a clock.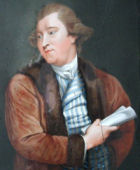 Believe it or believe it not! You decide about the story behind the creator of the romantic Highlands, James 'Ossian' Macpherson.

See the ladle used by 'The Black Officer' to serve soup to those volunteering in the army. Capt. John Macpherson earned the name An t-Ofhaichear Dubh (The Black Officer) because his methods of recruiting were not entirely ethical.
There is much, much more to see. Hear about the famous men and women of the Clan who have changed the face of the world: in science, the military, the arts and sport. See the weapons used in days gone-by. Read about mutinies and see the chanter sent down from the heavens.
We are now closed for the winter, and will re-open (with an exciting new exhibition) on the 1st April 2014. If you are a member of the CMA and you cannot get to the Museum during the open season, entirely at the discretion of the Curator, a personal visit can be arranged while we are closed. To enquire about this, please fill in the "Contact" form on the "Contact Us" page.
Entry is FREE
however, it costs about £3 per person to keep the Museum open, so a donation "in the box" would be appreciated.